So, I have challenged you to eat 51% raw, and I know that it can get kinda boring when you're tossing a salad in with every meal; so I am going to create a few new dressings to accompany your next salad to make your next meal..anything BUT boring.
To start it off, let's try some Honey Chipotle Lime dressing. This is a spicy ranch that tastes amazing on salads, as a dip for veggies or even chicken. I love it on lettuce fajitas or any southwestern/Mexican fare you're sporting for dinner.
Oh, and did I mention ..it's wicked easy!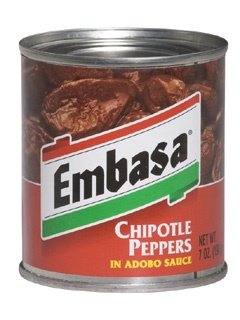 Ingredients:
Honey Chipotle Lime Sauce*
1 Adobo Chilie
1 tsp. Honey
1/2 lime - fresh juice
Ranch dressing
1 cup veganaise
1 cup coconut milk (so delicious plain - unsweetened)
1 lemon - fresh juice
1 TBLs. dried parsley (or 3-4 TBLs fresh minced parsley)
3 TBLs. Hidden Valley Ranch dressing mix
1/2 tsp Ground Pepper
To make Sauce:
In a small sauce pan combine the first 3 ingredients and simmer on med/low heat until the pepper breaks down and the flavors combine.
(*This is enough for a standard dressing - to use as a sauce alone for fish or chicken etc.
multiply first 3 ingredients X4 - warning, very spicy a little goes a long way)
To make Salad Dressing:
In a blender combine all ingredients (including the sauce) and blend until smooth.
Yes, you can make either of these alone and they are great, but together they are amazing!! I love the Chipotle Lime Sauce on salmon. So simple and delicious. The ranch works anytime you'd use ranch, it does taste a bit different from the 'normal' ranch, but my husband now likes this version much more - and he is a real Ranch Connoisseur...so that's saying something.
Try them out, separately or together, and let me know how they work out for ya!
Note*** to make SPICIER, double the first 3 ingredients.